After a very busy few months and continual growth for both the Electrical & Mechanical businesses.
We would like to welcome the new members of Staff to our company
Georgina Coombs has joined us in the role of Senior Finance Manager
Kern Bartley has joined our Mechanical Business as Contracts Manager .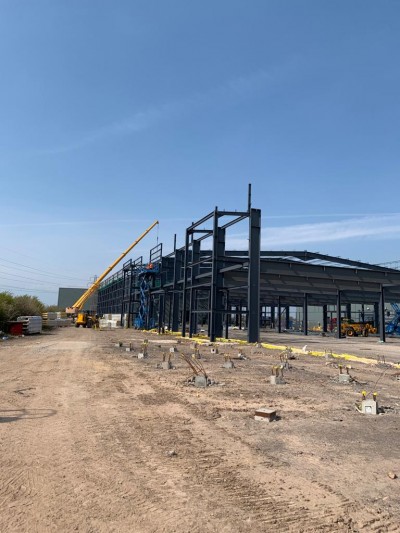 We are pleased to have been awarded the Electrical & Mechanical works associated with Phase 6 at Smart Systems .
We have worked with Smart Systems since 2000 and look forward to our mutual relationship continuing for many more years.
The Contract includes the design & installation of all Electrical services to a new storage and paintline facilty and the Electrical & Mechanical design and installation to a two storey office builidng to support this new facility.
Whilst Covid-19 slowed the world down , Fuseland have managed to stay Covid Secure and safe and continued to have a successful year.
Current Projects :
Siddington Care Village - New Development consisting of a central facility housing Restaurant , Swimming Pool , Cinema , Offices and Apartments .
Chocolate Factory - New housing development
Ashai - Cat B fitout of a 5 Storey Office building in Woking
North Plaza Entrance - New Offices and reception building for HPC North Plaza
Clockwise Bristol - New Managed office space within central Bristol consisting of a full electrical fitout of a 6th floor building .
Hope House - New Medical & Child Centre
Border Control - New offices and storage facility located at Bristol Port Portbury